What Should a New College Graduate Look for in an Employer?
By Andrew Rombach
America's workforce is undergoing a transformation. Baby boomers, the former dominant generation in the workplace, are retiring, leaving jobs open for others. In fact, millennials represent 35% of the workforce, according to information from the Pew Research Center, representing biggest generational workforce presence.
As you transition into the workforce, it's important for you to make the most of your human capital. These days, a job isn't just about going in and collecting a paycheck. In fact, there's a good chance that you want meaning in your work, and the ability to balance your work with your life.
Finding the right employer is just as important as finding the right job as you look for a good match to your values and skills. Here are five things to consider as a college graduate looking for the right fit.
An Employer with Clearly Defined Goals & Purpose
Does the employer have a mission and clearly defined goals that help them achieve that purpose? A company that knows what it hopes to provide the world is one that can help employees feel a sense of purpose.
Before you go in for an interview, determine if the employer shares your values and your desire to make a positive impact in the world. Feeling like you're contributing to a mission you agree with can go a long way toward workplace satisfaction.
A Company that Offers Real Responsibilities
Not only do you want your work to have purpose, but you should also look for an employer that offers you the chance to make a difference in the company. Are you going to be truly valued and move forward in purpose, with the ability to affect meaningful change? Can you see, at a practical level, how your position contributes to the overall mission and success of the company?
Look for an employer that has you doing more than just acting as a gopher or doing busy work — or at least find an employer willing to let you take on more responsibility as you prove yourself.
A Good Benefits Package
Sometimes, a good benefits package matters more than salary. Getting a benefits package can reduce some of your worries and help you establish a firm financial and life foundation. Here are some of the best benefits to look for:
Health insurance coverage
Dental and vision coverage
Retirement plan (preferably with a matching employer contribution)
Student loan repayment
Financial wellness
Paid vacation
Paid sick leave
You might even find some employers that offer on-site benefits, like meals, fitness facilities, and childcare. Other benefits might be a little harder to pinpoint. Do you have a flexible work schedule? Can you work remotely at least part of the time? These are benefits that might be more valuable than you think, especially if you're starting a family.
Consider what matters most to you and your lifestyle goals and look for an employer that offers the benefits most important to you.
A Reasonable Starting Salary
According to a LendEDU study, the starting salary of many college graduates fell below expectations. Needless to say, picking an employer who offers a salary near your initial expectation is important.
You'll have many new financial responsibilities in the coming years. You need to make sure you can make student loan payments, buy a house if you want, pay your bills, and cover the costs that often come with starting a family.
Financial security is important. With financial stress causing many workers to be less productive, companies are also starting to realize how vital it is for their employees to feel reasonably secure in their finances. Find a company that offers a livable salary for where you live, and you'll be less likely to suffer from the negative physical and mental impacts of financial stress.
A Chance to Innovate & Advance
Few people want to be stuck in a dead-end job. Many of us like to know that we'll be able to earn promotions and raises. In addition, if you are a creative person, you will want to have some freedom to innovate as part of your job. If you feel as though you have a path forward with the company, you're more likely to be satisfied and be a more productive worker.
You don't have to start out with a high salary and a big position, but it's nice to know that your employer can help you grow into your next role.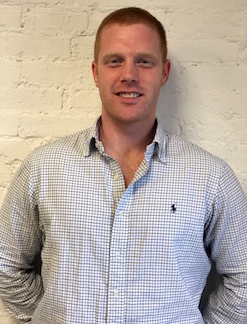 Andrew Rombach serves as the Content Associate from LendEDU – a consumer education website and personal finance resource. You can find out more about Andrew and his credentials here.