How to Turn Your Dream Job into a Reality
By Helen Godfrey, MA, NCC, BCC, LPC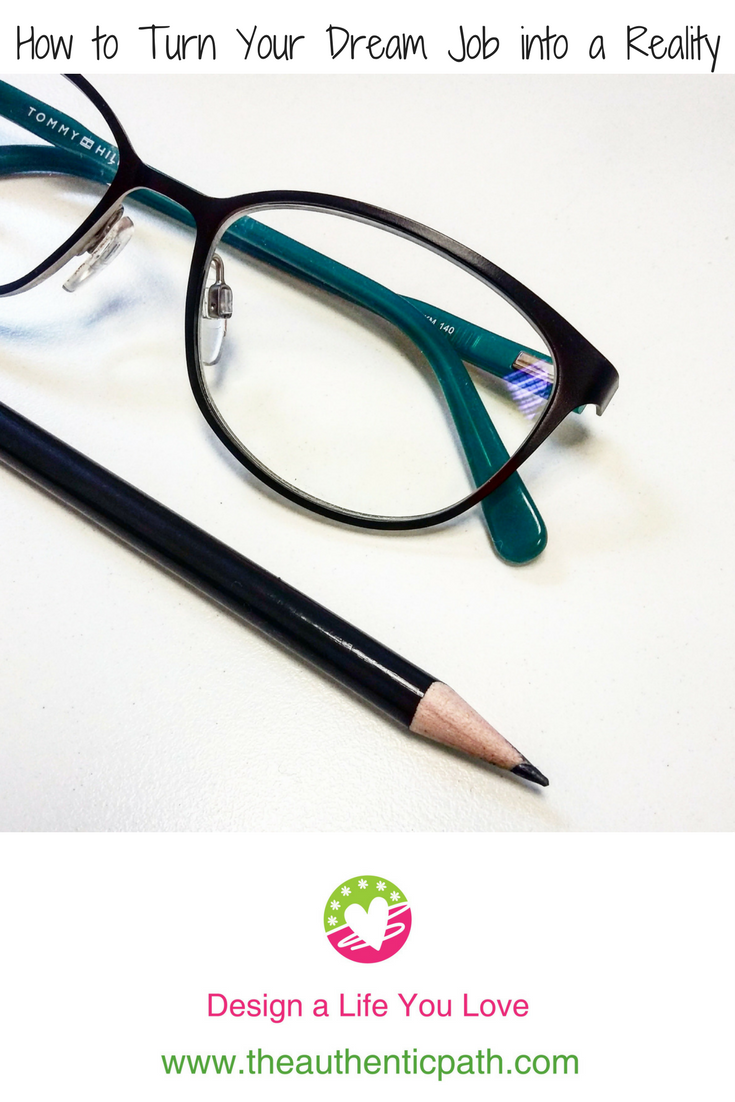 At some point in your life, it's not uncommon to dream of something bigger and better for your career. No matter how great your job is, you may find yourself wishing that you were working somewhere better or doing something different or more interesting.
The good news is that you can go out and make your dream job a reality! Whatever the field, you can find a way to turn something you enjoy into a career.
By following these tips, you can be on your way to a happier and less stressful work life:
1. Ask yourself, "What do I really want to do?" What makes you happy? One of the best ways to achieve your dream is to find something that you already enjoy doing and make a career out of it. By doing this, the "work" doesn't feel like work, because you enjoy it.


· The beauty is that you can make money doing what you love. There's no better feeling than knowing that you are getting paid to do what you would do for fun! In a nutshell, that's the concept of a true dream job.
2. Break it down into steps. Sometimes when looking at the big picture, it's easy to get overwhelmed and feel intimidated. By breaking it down into a series of smaller steps, it's less daunting and much easier to manage as you progress forward.


· For example. Narrow down the topics that you enjoy. What are subjects that you read about and always want to learn more? Maybe you love the medical sciences and reading the latest research. Perhaps you aren't interested in delivering the hands-on services that a doctor, nurse or support staff provide but you realize that you would really like to do the scientific research behind the scenes.
· Once you narrow your ideal job down to 3-4 job titles and/or industries, you can start doing research about the educational requirements, the work environment and the day in day out tasks of the job. When you read the job description, do you feel energized or drained? What do you think you will like or dislike about the job? Talk to someone in the field to get a more personalized overview the job and work environment. Center your questions around the tasks that you think you will like as well as the tasks you don't think you will like and get confirmation of your impressions from your contact in the field.
· For example, for many people, being around people can be either energizing or draining. When you think about yourself, what percentage of time would you like to be with others? Alone? What type of office environment do you think you would like? Quiet? People who are friendly and chatting with each other? Cubicles? An office with a door?
· Take the time to imagine your ideal workplace with as many details as you can. Run this ideal picture by your contact in the field. Try to visit him/her at the workplace if possible so you can see it yourself. What are your impressions? How do you feel being there? Can you imagine working there? Why? Why not? What do you like about it and what don't you like about it?
· Doing your research will boost your confidence as you move forward towards your new career. You will feel a sense of pride as you complete each step. Seeing yourself actually going out and doing what you set out to do will also increase your feelings of determination, confidence, and hope. There are a lot of choices out there. You don't have to settle.
3. Don't be afraid to start on the low end of the totem pole. Some grunt work will be involved no matter what field you work in. Think of it as a sort of initiation rite and a way to fill in some of the gaps in your skills. Even if it's a lower end job at the company you want to work for, it still gets your foot in the door and, in time, you can make your way up the ladder.
4. Find a mentor. Mentors can be very helpful when it comes to getting your dream job. They can serve several purposes: they show you the ropes, help point out skills that you may need and refer you to credible resources to gain these skills. They can even act as a reference when the time comes.
· If you're having trouble finding a suitable mentor, find a good role model or icon. For example, if you wish to become an actor or actress, try to follow in the footsteps of your favorite thespian. Read their biography. What did they do to become successful? What were pivotal moments in their careers? What choices made the biggest difference in their long-term career goals? How many years did it take for them to become successful?
5. Ignore the pessimists. Depending on the field you want to work in, there may be some negative feedback from cynics and even friends and family. For example, if you want to write a novel or work for NASA, you may be asked what your "real" job is or you may be reminded of how unlikely it is to land this type of job. Put it all aside.


· Remember that your goal is in the realm of possibility, even if it takes some work to break into the field. Books get published all the time and there are more than a few staff members at NASA.
· When you hear negative feedback, remind yourself of your commitment to your goal and regularly take steps that will bring you closer. Give yourself a daily word goal for your book. Explore job titles and the various departments at NASA. If you are a currently enrolled student, see if you can land an internship at your dream company
· Remind yourself of your "why" and how it will feel when you succeed.
· Be flexible in your goals too. As they say, it's the journey, not the destination. On your journey to becoming a professional athlete, for example, you may find that you have a real knack and interest for reporting sports. You may even land a job as a sports newscaster instead of a football player which turns out to be an even better fit for you.
While your dream job may be a challenge, it's possible to reach it. Pay attention to what you are learning along the way too. You may uncover some talents, skills, and interests that you never knew you had. Sometimes we start in one direction and end up on a different path that is absolutely the perfect fit for us. Follow your interests. Follow what brings you joy. You will end up on the right path even if it looks different than what you had originally imagined.
Additional Resources
6 Simple Steps to Discover Your Ideal Career
Advance Your Career by Making an Internal Transfer
What Should I Do With My Life?
6 Things You Need to Know about Change
10 Tips to Stop Procrastination in Its Tracks
Achieve Your Goals Regardless of the Obstacles
Here are some on-demand workshops that you may find helpful.