Discover How Your Hobby Can Advance Your Career
By Helen Godfrey, MA, NCC, BCC, LPC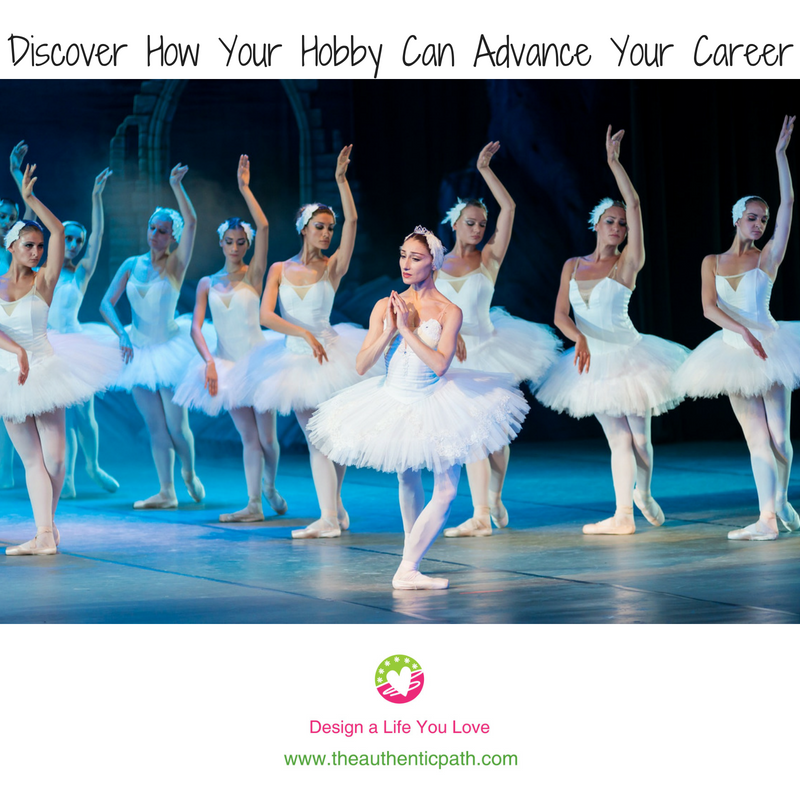 Do you need a good reason to get a hobby? Do you think you are too busy and it's not important? Well, a recent study found that what you do in your leisure time could make you a more valuable employee.
People who use their free time creatively performed better at solving problems at work and were more helpful to their colleagues, according to researchers at San Francisco State University. They believe creative activities stimulate learning and help people to feel energized and engaged.
Ready to make the connection between your hobby and your career? Consider these suggestions about using your hobby to get ahead at the office.
How to Choose a Hobby That Could Help Your Career
1. Focus on the mission. Think about how your pastimes align with the company mission. A sustainable architecture firm might appreciate your organic garden. An international company may like your interest in learning languages.

2. Connect with your colleagues. Relationships play a big role in job satisfaction. Accept your coworkers' invitation when they ask you to join them for a game of badminton after work or for a cup of coffee at lunch.
3. Review your job responsibilities. Do your hobby and your professional position have anything in common? You might be juggling numbers at work for a budget and at home for Sudoku.
4. Showcase your strengths and achievements. We're often drawn to hobbies that enable us to develop our innate talents. Employers will notice that you're a strategic thinker if you tell them about your tournament chess games.
5. Be memorable. In today's job market, you may need to distinguish yourself in a large pool of candidates. A recruiter is more likely to remember your name if you connect on a more person level and tell them a funny story about your baseball card collection.
6. Express your personality. Focus on something you really enjoy. It's easy to be passionate about something you love doing. This can help you connect with people more deeply and maybe even find out that you have some common interests.
7. Be cool. It can be fun to keep up with trends. Maybe you are interested in designing your first app.
How to Use Your Hobby to Help Your Career
1. Edit your resume. Depending on the position, you may want to add a hobbies section to your resume. Include it only when it appears relevant. It's a good rule of thumb to stay away from religion and politics. On the flip side, you may say, "I wouldn't want to work some place that may or may not believe…." That's ok too. It is your choice. My personal recommendation is to stay away from those topics.
2. Mention it at your interview. Some questions provide an opening to discuss your hobby. When a reviewer asks what you do with your free time, make sure you have something to say. You can even link your answer to the job. For example, think of your hobby. Got it? Ok. What kind of person is drawn to that hobby? Creative? Disciplined? Team player? Dedicated? Great! Now that you have that list, think about an example that would connect that transferable skill to the job you are currently seeking. Start very briefly with your hobby and make a clear connection between that skill and the job you are seeking.
Keep in mind that this is a professional conversation. If you say that reading is your hobby, it may be embarrassing to fess up that the last thing you read was a Spiderman comic book. Definitely think of your answer in the context of wanting to get the job. Of course, that example may work if you are applying for a job at Marvel Comics.
3. Put on a show. Hobbies come in handy for the office talent show. Reveal your musical talent on the piano. Enter the baking contest. Decorate your office for spirit day.
4. Share with your coworkers. Whatever activities you enjoy, you probably have expertise, goods, or services that your coworkers would appreciate. Baked goods usually top the list. If you garden, why not bring in some fruit, vegetables and the delicious basil that you've grown to share. It's nice to connect with people and this could open up a conversation about favorite recipes or gardening tips.
5. Personalize your staff bio. Let your clients get to know the real you. They may enjoy finding out that their graphic designer also drew customized murals for his kids' bedrooms. Especially if you work for an international company, it might be fun for your clients to know that you've traveled extensively.
6. Create side income. Some people turn their hobbies into full time jobs. Starting off gradually is a good way to test your earning potential and while you have a steady paycheck.
7. Extend your network. The best leads tend to come from friends of friends and acquaintances. If all your LinkedIn connections are accountants, your leisure pursuits could help you to meet more hair stylists and foreign diplomats. Expand your horizons.
8. Achieve life balance. Best of all, a hobby widens your experiences and knowledge. You may discover skills, talents, and interests that you may not have developed at the office. You will probably meet people who have different careers which can be very interesting as well.
Of course, your hobby is rewarding in itself even if your boss doesn't share your enthusiasm for carving turtles out of ice. Advancing your career is just a bonus compared to the deeper benefits of learning about yourself, feeling a sense of accomplishment and investing in yourself.
Additional Resources
Meet people who have similar interests/hobbies through Meetup
Advance Your Career by Making an Internal Transfer
Stuck in an Unrewarding Career? Find the Way Out with These Four Ideas