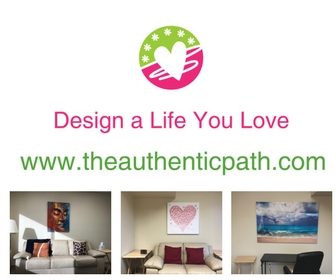 Welcome to my office, pictured above, in Rice Village. I offer weekday evening appointments.
I received my B.A. in French in 1991 from the University of Oregon and my M.A. in Counseling in 2000 from the University of San Diego. I am a National Certified Counselor (NCC), a Board Certified Coach (BCC) and a Licensed Professional Counselor (LPC) in the state of Texas. If you are looking for ways to become more authentic in your own life, we may be a good fit.
I offer career counseling services where I help clients not only learn more about themselves but also how to verbalize their strengths. We all have different gifts, talents, skills and interests. Being aligned with and accepting of who you are and how you are wired is the first step in narrowing down your career choices.
I also offer personal counseling services. Many of my clients are having a quarter-life crisis where they feel that something just isn't quite right. There is something missing. We work together to unravel your thoughts and figure out where the discontentment is coming from and how you would like to proceed. Do you need better boundaries? More fun? A better support network? A new career? Let's work together to figure it out.
For more details about my background and to see my video about writing your resume, please click here.