5 Unique Ways to Find Work
By Helen Godfrey, MA, NCC, BCC, LPC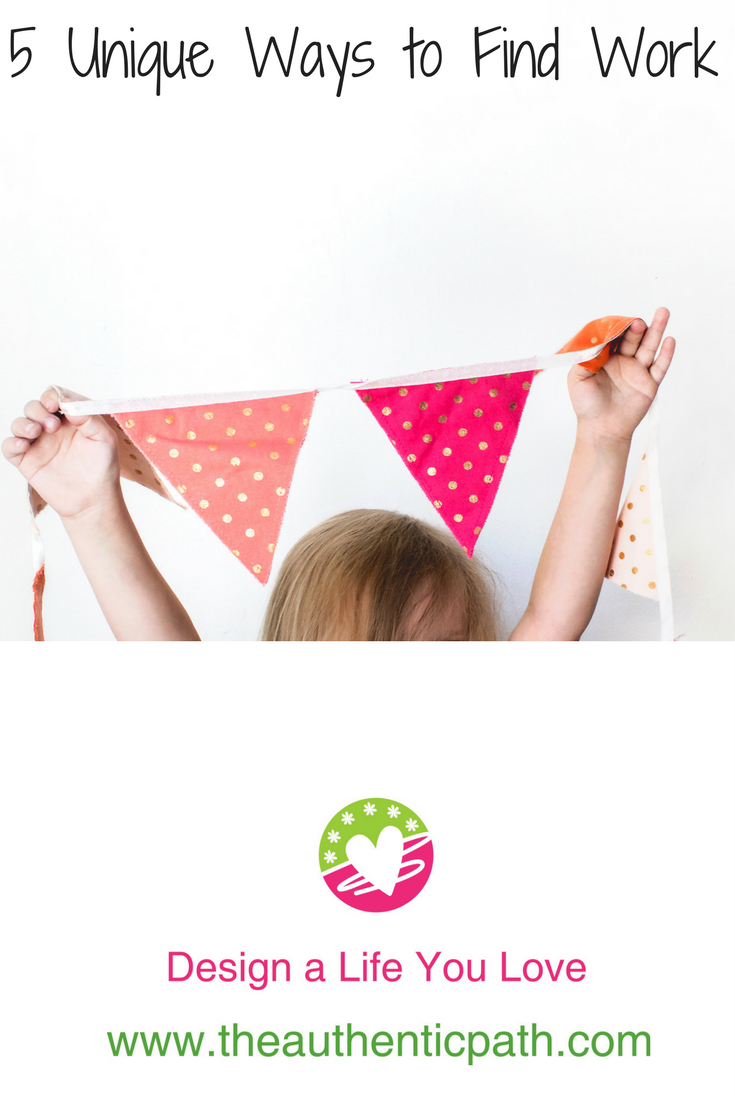 When you are looking for a job, it's important that you stand above the crowd. You have to prove to your prospective employer that hiring you would be an asset to their company.
These suggestions may make finding that job just a bit easier:
Social Networking. As you know, social networking sites such as Facebook, LinkedIn, and Twitter are all the rage. Many people use these sites to chat with long lost friends or keep in touch with family, but they're also great networking places to find employment as well!
The idea behind social networks is to build a relationship. That means that you'll want to show-off your value before asking for a job.
It may not work overnight, but these sites have incredible word of mouth possibilities, so be diligent and keep networking and broadcasting that you're available for work!
Be sure to follow/connect with companies that you like via social media. Many companies will post their job openings via their social media. In addition, it is good to stay current on the topics they are posting. This will give you some insight into the company culture as well as keep you up to date on the topics/announcements the company finds important.
Make sure you are clear on what you are seeking. When people ask, make sure you can list at least 3 ideal job titles and either 3 companies or industries that are of interest to you. If you are too general, people don't know how to help.
Offer services for free. Okay, I know what you're thinking: why should you offer services for free when you don't even have a job? Aren't you supposed to be making money with your skills and talents? Yes, but offering your services for free for can actually work in your favor and set you apart from your competition.
For example, are you a talented childcare professional looking to get your foot in the door of a new day care center? Are you an awesome cook who would love to work in a new restaurant in town?
Offer to work for them for a week for free. If they're pleased with your work, you may be hired on the spot, or at least when they have their first available opening.
The most important thing to remember is you have to be a top-notch volunteer for that week. You want them to discover what an asset you could be as a paid employee. Of course, once you are hired, maintain that same level of enthusiasm and professionalism.
If you can convince them that they're better off with you than without you, then you've won the battle. Make sure the letter is professional, grammatically correct, and confident.
Write to prospective employers. Compose a letter to businesses that you're seriously interested in. In the letter, highlight how you'll boost business for the company and discuss what you'd bring to the table.
Your goal is to make others understand how your past experience, interests, values, and motivators are a fit for their company. Employers want to hire applicants who really want to work at their company, not just someone who wants a job. Ask yourself the following and include your responses in your cover letter.
What caught your eye about the job?
What sounds interesting about the job?
Have you done something in the past that has prepared you for this job? Stick to examples of tasks that you've really enjoyed. For example, "I have over 3 years of customer service experience. Working with customers is my favorite part of my job. (You can put a specific example here.) Fill in the name of the job, sounds like it will incorporate all the tasks I enjoy the most in my current position…..".
Employers want to hire someone who enjoys their work. I know, I know. There are a lot of jokes, cartoons, tv shows and movies that focus on how horrible it is to work but, in real life, it is completely possible to be happy in your career but it starts with you. What do you like doing? What do you want? Those are the keys to finding a job that you love.
Do it the old-fashioned way. In this generation of texts and emails, your resume can easily get lost in the shuffle. Something to consider is to attend professional networking events. Make sure you are dressed for the job that you want.
Introduce yourself, shake hands, and ask people who are doing the type of work that interests you for advice rather than a job.
Building a relationship with someone is an important part of standing above the crowd. Just like any relationship, it comes in steps. Don't put pressure on someone you just met to help you find a job or connect you with people who can help you. If they volunteer to help you, accept graciously but make your focus on getting advice and finding ways to be helpful to him/her.
Though it may take a bit of footwork and perseverance, asking for advice is a great way to access the hidden job market. If you make a positive impression, when there is a job opening, your contact may reach out to you. Be sure to stay in touch with people you meet. Send articles that may be of interest to them; check-in; ask if they are attending the next networking event, etc..
Looking for a job today can be challenging but thinking a bit differently than other job hunters may be all you need to get that position you've been hoping for. Stand out from your competition with these great tips and be the one who lands the job!
Additional Resources
3 Fun and Effective Ways to get Noticed in a Pool of Job Hunters
5 Vital Qualities Every Employer Seeks in Applicants

Don't Ask for Career Advice Until You Read This
How to Create an Elevator Pitch Employers Want to Hear
How to Network Like a Pro Even When You're Unemployed
How to Turn Your Dream Job into a Reality
How to Use Job Shadowing to Boost Your Career
How to Work a Room without Feeling Nervous
Informational Interview Questions
Job Seekers, Make a Bigger Impact with these Easy Professional Image Tips
Networking When You Hate Networking
Quick and Simple Job Hunting Tips
Secrets to Successfully Networking Your Way to Your Next Job
Stuck in an Unrewarding Career? Find the Way Out with These Four Ideas
Successful Networking with Busy People
Take Your New Career for a Test Drive First
The Top 10 Ways to Get the Job