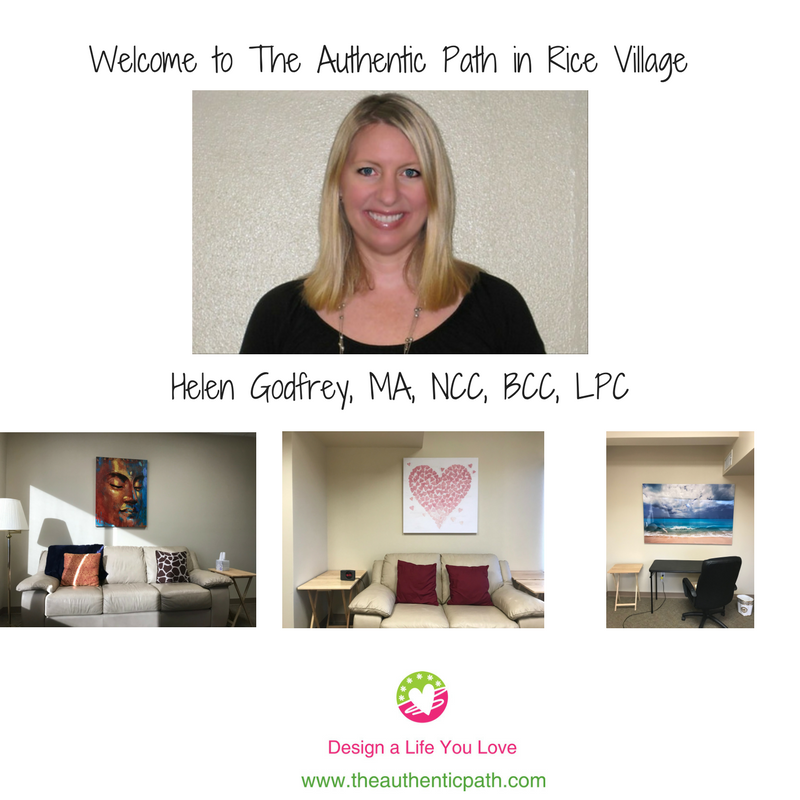 Thank you for visiting The Authentic Path. I am here to support you on your journey as you strive to live a life you love, a life that is authentic to you both personally and professionally.
I am a Licensed Professional Counselor (LPC) in the state of Texas. I offer both in-person appointments at my office in Rice Village during the weekday evenings and virtual (phone or video limited to individuals residing in Texas due to state licensing regulations) appointments.
If you are considering career counseling, here is an infographic that walks you through the typical process. Here are some the topics I cover when you make an appointment for personalized career counseling.
If you are interested in personal counseling, here is some detailed information about this service as well as some benefits of working with a counselor rather than facing your challenges on your own.
Here are some additional online options, including email check-ins and on-demand workshops.

If you have any questions about my services I offer a complimentary 15 minute consultation to discuss your concerns and make sure I am a good fit for your needs.
Interested in what my clients have to say about their experience with me? Click here.
Here is some information about my fees.
I look forward to working with you.
Helen Godfrey, MA, NCC, BCC, LPC